President Hassan: The Scholars' summit will focus on countering extremist ideology
Mogadishu(SONNA)-President of the Federal Government of Somalia, H.E. Hassan Sh. Mohamud said that the on-going summit by religious scholars here in Mogadishu will focus on discussions based on countering extremist ideology.
"I have opened the National Somali Religious Scholars Conference ln Mogadishu today. This historic vital Summit brought together reputable Somali scholars drawn from within & outside the Somalia to discuss countering the fraudulent extremist ideology", President Hassan said yesterday after opening the four day meeting for the Somali religious scholars.
He said that the scholars remain crucial to Government's efforts to counter terrorists' evil ideology and pointed out that they were working to annihilate the terrorist group militarily and economically.
"The Fraudulent narrative of the terrorists have poisoned the minds of some of our people and we shall work with our scholars to liberate them", Hassan added.
The President urged the scholars to take their role in conveying the correct message and understanding about the religion to the public, thanking them for accepting his call to hold such conference.
300 scholars from the diaspora and across the country are taking part the meeting and they are expected to provide more in depth interpretation about the religion and Islam and violent extremism by the terrorist militant group of Al-Shabaab and their brutal actions.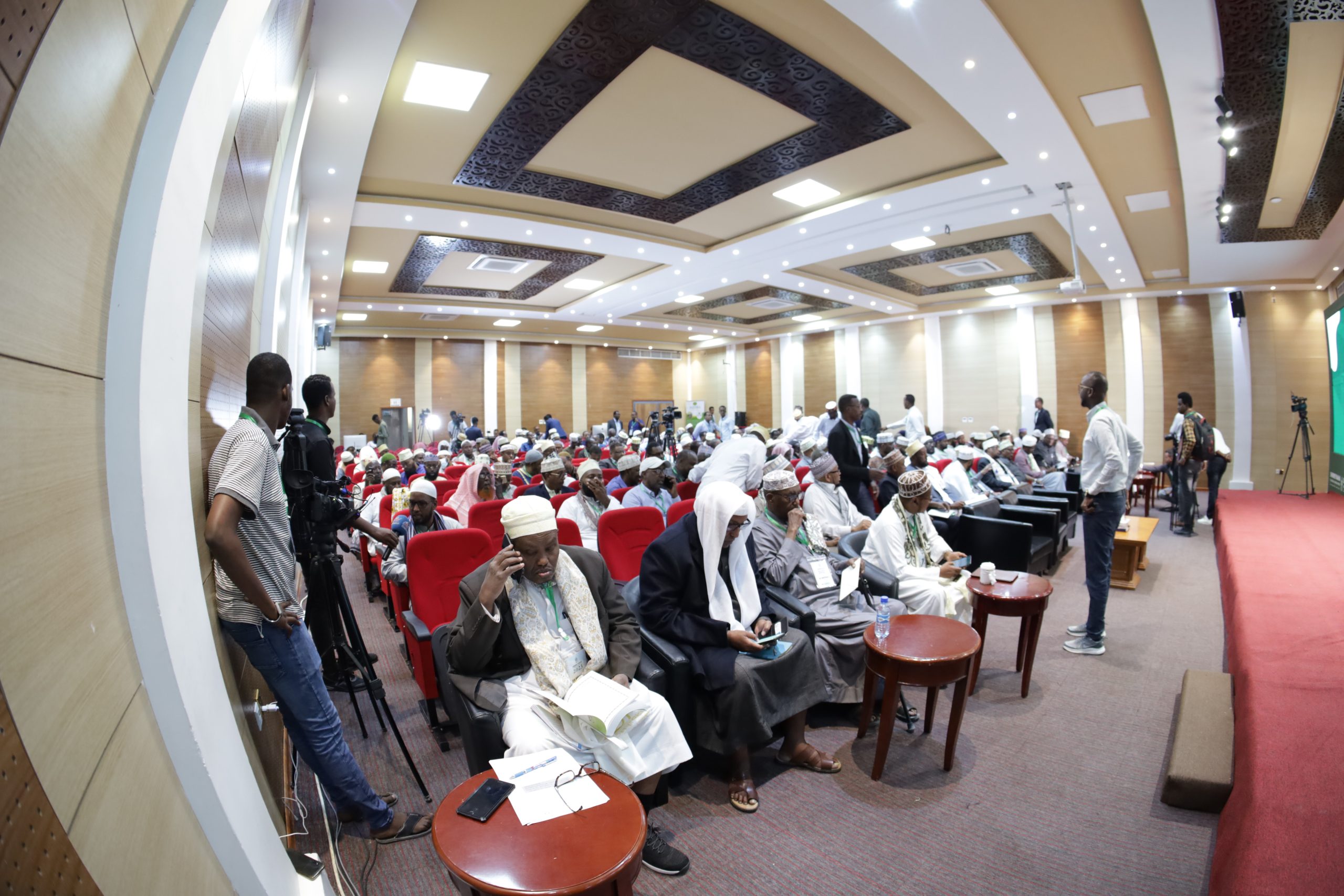 "We have come together here as part of fulfilling our religious obligations bestowed upon us as scholars and spiritual leaders to safeguard our sacred religion of Islam from the Khawarij who have distorted and fabricated lies about our beloved faith", Sheikh Somow, ono of the religious leaders attending the summit said.
Information Minister of Somalia, Daud Aweis Jama termed the on-going conference for the religious scholars to be a new dawn for the Somalia
"A new dawn for Somalia begins, as the country gears up to finish the job to eliminate the menace of Kharijites, the Somali Islamic Scholars gather in Mogadishu to denounce the Kharijites and form an umbrella to protect the country from wrong ideologies of Al Shabaab terrorists", The Minister said.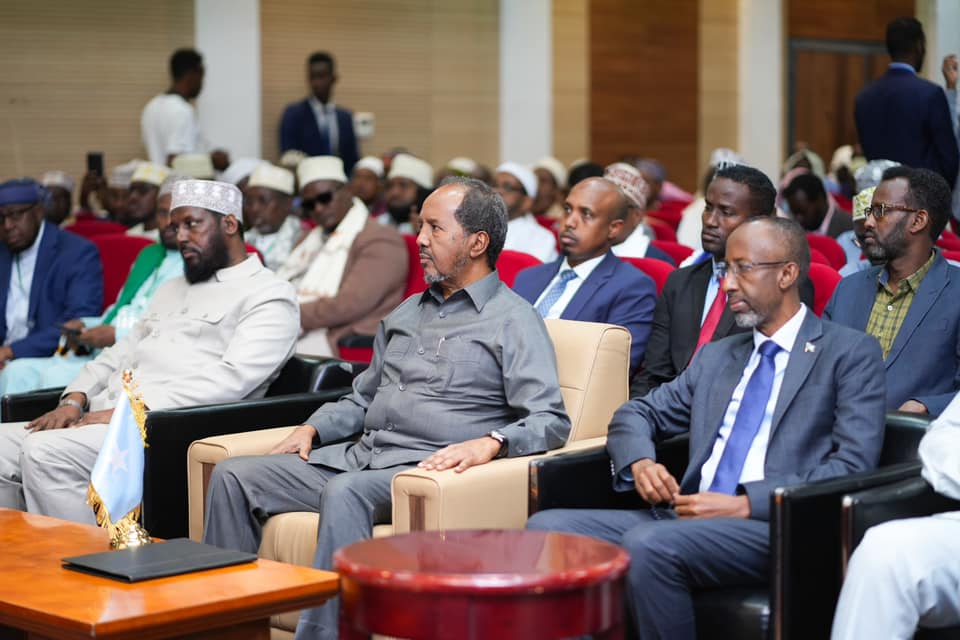 By Mohamed Osman, @Mohamedosma4